PRIVATE INVESTIGATION SERVICES
CRIMINAL DEFENSE INVESTIGATIONS
including capital, felony and misdemeanor cases
Has your opportunity for a Preliminary Hearing has passed?
Are you in need of pertinent information before a Preliminary or Bond Hearing?
Request our
"PRIVATE PRELIM SERVICE"

We will:
Obtain copies of Warrant and/or initial incident report
Obtain POST and/or employment files of arresting officer(s)
Obtain SOP manual section regarding issues surrounding arrest
Prepare background report on Officers and any Co-defendants
Obtain arrest history (where available) on co-defendants
$550.00*
*Plus Costs Determined by Cost of Background reports, Open record Requests, etc.

CIVIL CASE INVESTIGATIONS
Plaintiffs & Defendants litigation
Civil Rights Violations
Personal Injury
Domestic Relations
Surveillance
Skip Traces
All requests for full case investigations considered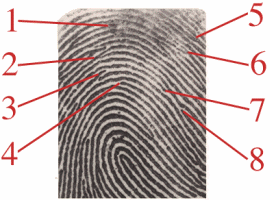 Crawford, Shaney & Rasco, Inc.
P O Box 1616 • Watkinsville, GA 30677
Phone: 706-614-9652 Fax: 866-610-5491
www.ga-investigations.com
e-mail: csrinc@gmail.com