ABOUT OUR INVESTIGATORS
CRAWFORD, SHANEY & RASCO, INC. is a licensed insured firm. Our investigators are members in good standing of the National Association of Investigative Specialists, Georgia Association of Criminal Defense Lawyers (Associate contributing member), NAPPS and other local and national professional organizations.
Our diverse team is comprised of both male and female professionals and paraprofessionals from various fields.
All our investigators have outstanding reputations for prompt, accurate and dependable service. We have earned our respect and success by providing our clients with outstanding confidential professional services.
OUR TEAM OF INVESTIGATORS has extensive experience in:
• Witness Location
• Covert Surveillance
• Record Retrieval
• Asset Searches
• Witness Interviews
• Courtroom Assistance
• Background Checks
• Garbage Retrieval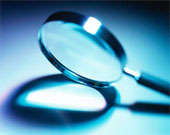 Crawford, Shaney & Rasco, Inc.
P O Box 1616 • Watkinsville, GA 30677
Phone: 706-614-9652 Fax: 866-610-5491
www.ga-investigations.com
e-mail: csrinc@gmail.com